WASHED OUT: Firecracker Tournament Cancelled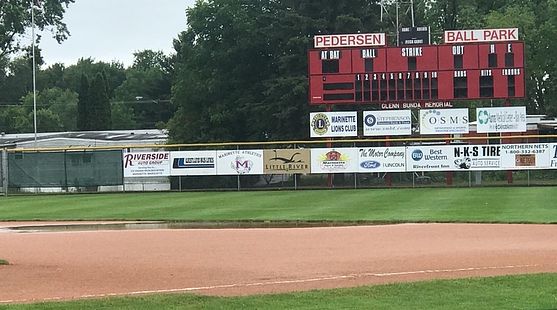 MARINETTE Wis.---The Marinette Firecracker American Legion Baseball Tournament was cancelled again on Sunday after all-night rains Saturday night flooded the fields that were already saturated from Saturday morning and afternoon rains.

The tournament had a total of 16 games scheduled over three days, but only five of them were played as rain rolled in Saturday morning and didn't stop until mid-Sunday morning.

Both fields had standing water on them at breakfast time Sunday, so the tournament was cancelled rather than play late into the night on Sunday.

The Manitowoc Legion team was awarded the championship based on its 11-1 win over Menominee on Friday. The Manitowoc loss to Gladstone on Saturday was not counted because it was the only game played and the other teams had their games was cancelled.

The Escanaba Cubs were awarded second place based on their 6-2 win over Marinette Friday night. They allowed one more run than Manitowoc in the tiebreaker.

The Marquette Blues get the third place trophy based on their 7-3 win over Green Bay on Friday, and Watertown was fourth after allowing five runs in their 9-5 win over Gladstone.