Michigan HS Football Coaches Release All-State List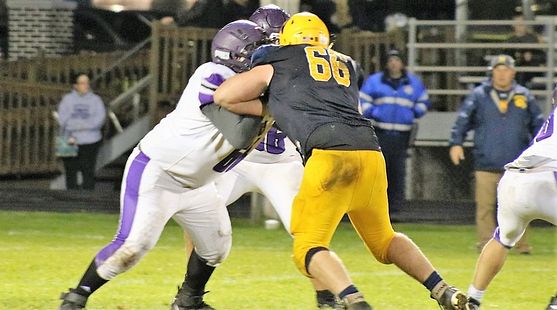 The Michigan High School Football Coaches Association released its All-State football lists on Wednesday.

In Division Five, three Kingsford Flivvers made the list: kicker Diego Przeslakowski, wide receiver Zach Person and lineman Lucas Tappy.
In Division Six:, Gladstone lineman Hunter Potier, Negaunee lineman Bode Bonovetz and Calumet running back Dryden Nelson.

In Division Seven, Westwood running back Zach Carlson made the all-state list.

There were no U.P. selections in Divisions Three, Four, or Eight.
In Eight-Man Division One, Munising linebacker Jacob Mattson, Rudyard defensive back Tate Besteman, and Pickford running back Josh Sullivan and lineman George Edington were honored.
In Eight-Man Division Two, Rapid River's Carter Johnson, Forest Park's Timmy Bendick and Sam McKisssck; Zach Frusti from Superior Central, and Sam Roberts and Kirby Koskella of Lake Linden-Hubbell made the list.
There are no members from the state champion NCA Jets on the All-State list because the Jets are not a member of the MHSFCA.

There are still more All-State lists to be released next week, one by the Associated Press, as well as others from both the Detroit News and Detroit Free Press.