Gladstone Battles Wisconsin's Top-Ranked Team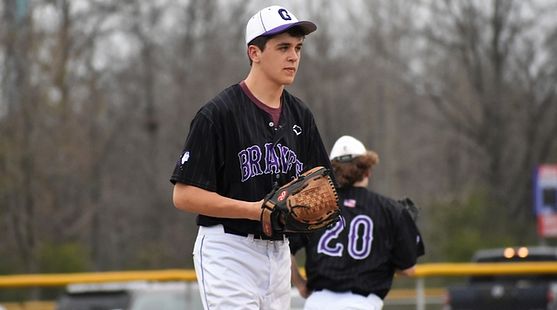 DENMARK, Wis.---The Gladstone Braves traveled to the Green Bay area Friday to face the top-ranked team in Wisconsin's Division Two, the Denmark Vikings.

The Braves competed hard, but couldn't hit the four Vikings pitchers who threw, and lost, 5-0.

The Braves managed only three base hits: singles by Tyler Darmogray, Braden Sundquist, and Cam Kelly. Brennon Detiege threw well for the Braves, allowing four runs on five hits in four-plus innings of pitching. Gavin Frossard allowed one run on one hit in two innings of relief.

Gladstone batters struck out ten times, with Nick Martin and Hunter Solis both getting the collar three times. As for Detiege, he threw strikes, walking just three batters.

For Denmark, Rheis Johnson had an RBI double. Ethan Ovsak, Luke Miller, and Hayden Konkol added run-scoring hits. The Braves had just one error in the game on defense.

Miller, Jaycob Ditmer, and Ovsak all threw two innings for the Vikings. Owen DeGrand finished up with a 1-2-3 seventh inning (two of them strikeouts).

Gladstone closed its regular season with a 19-6-1 record. Denmark is now 22-3-0.

The Braves will be on their home field for the MHSAA Division Three district tournament next Friday, and if they win, the Braves would also host the regional semifinals.