Rudyard Bulldogs Advance To D-4 Super Regionals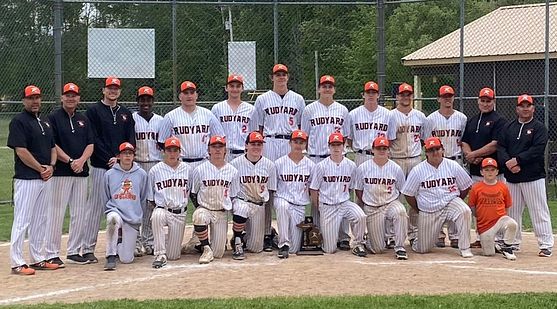 PELLSTON---The Rudyard Bulldogs advance to the Division Four Super Regional with a 3-0 win over Indian River Inland Lakes. Brett Mayer threw five innings (and only 67 pitches) for the win, allowing only one hit and one walk, striking out eight.

EJ Suggitt threw two hitless innings for the save, fanning three. Tate Besteman two-run single in the fourth inning was the winner. Aiden Bickel also had an RBI hit in the fifth inning.

Rudyard faces Maple City Glen Lake on Saturday.