Jeffers Jets Knock Out Norway In Extra Innings, 4-1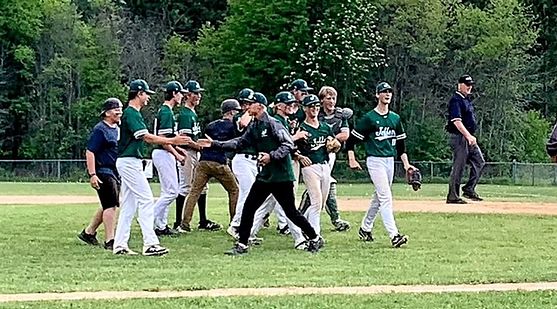 IRONWOOD---The Painesdale-Jeffers Jets scored three runs in the eighth inning to stun the Norway Knights, 4-1, in the Division Four regional semifinal in Ironwood on Wednesday.

The Knights made six errors, including one on Levi Frahm's base hit in the eighth inning that brought in the tiebreaking runs.

Cole Baij pitched six strong innings for Norway and got a no-decision. Alex Ortman took the loss in relief. He drove in the Knights' only run in the 5th innings. Trevor Halonen and Kyle Heltunen both had two hits for the Jets. All four of their runs were unearned.