Hanson, Suggitt Play In HS All-Star Baseball Game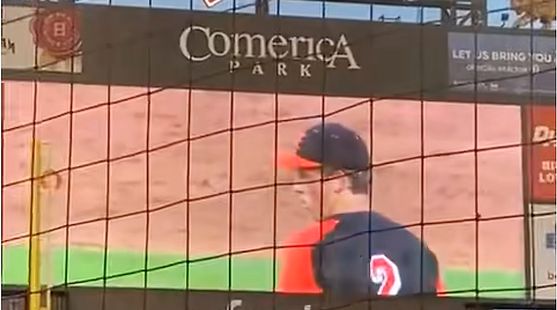 DETROIT---The Michigan High School Baseball Coaches Association held its All-Star games Monday at the home of the Detroit Tigers, Comerica Park.

Escanaba's Jared Hanson and Rudyard's EJ Suggitt played in the games.

The first game saw Suggitt play at first base. He drew a walk in his plate appearance.

Suggitt played in the state semifinals at Michigan State University last Thursday, at the Upper Peninsula basketball All-Star game Saturday in St. Ignace, in Detroit Monday for this game, and will be in Marquette the rest of this week preparing for the U.P. All-Star football game,

"It's pretty awesome," Suggitt said. "I know that I've worked really hard for it, and I want to thank all my teammates who helped me get here, and it's kind of like my own two-week vacation right after high school, so it's pretty nice."

Escanaba Manager Scott Hanson and Rudyard Manager Billy Mitchell were among the West team coaches. They won the game, 5-0.

The second game, with all NCAA-Division One recruits, saw the West team win over the East, 5-3. That game saw Escanaba senior Jared Hanson, a Central Michigan University recruit, pitch the sixth inning. He walked two batters and hit another, but allowed no runs or hits.

"It's amazing and it's something I've always dreamed about and hopefully I can do again someday," Hanson said. "Being around all of the guys, I know they're some of the best in the state. Especially being around my teammates who are gonna room with me at Central, and just my regular teammates at Central, it was really special. And as for pitching ronight, I felt like I could have had a little more control, but I was a little amped up, and I thought I threw a good inning."

Monsday's baseball games were broadcast live over YouTube by the State Champs! Network.